The Bell-type vacuum washing machine won the patent Excellence Award
2022-11-24
---
Good news
Warm congratulations to the vice president unit of China heat treatment industry association
Guangdong Strong Metal Technology Co., Ltd
Patent ZL201610013712.6
A Bell-type vacuum cleaning machine
Recommended by China Heat Association
Won the 22nd China Patent Excellence Award!
The patent stood out in several declaration items collected and selected by China thermal Association,
Winning the excellence award has become an example of enterprise innovation ability and scientific and technological strength. Congratulations!
The intellectual property innovation support and reward policies implemented throughout the country support this reward.
The recommendation of the 23rd China patent award has begun. All member units are welcome to actively apply!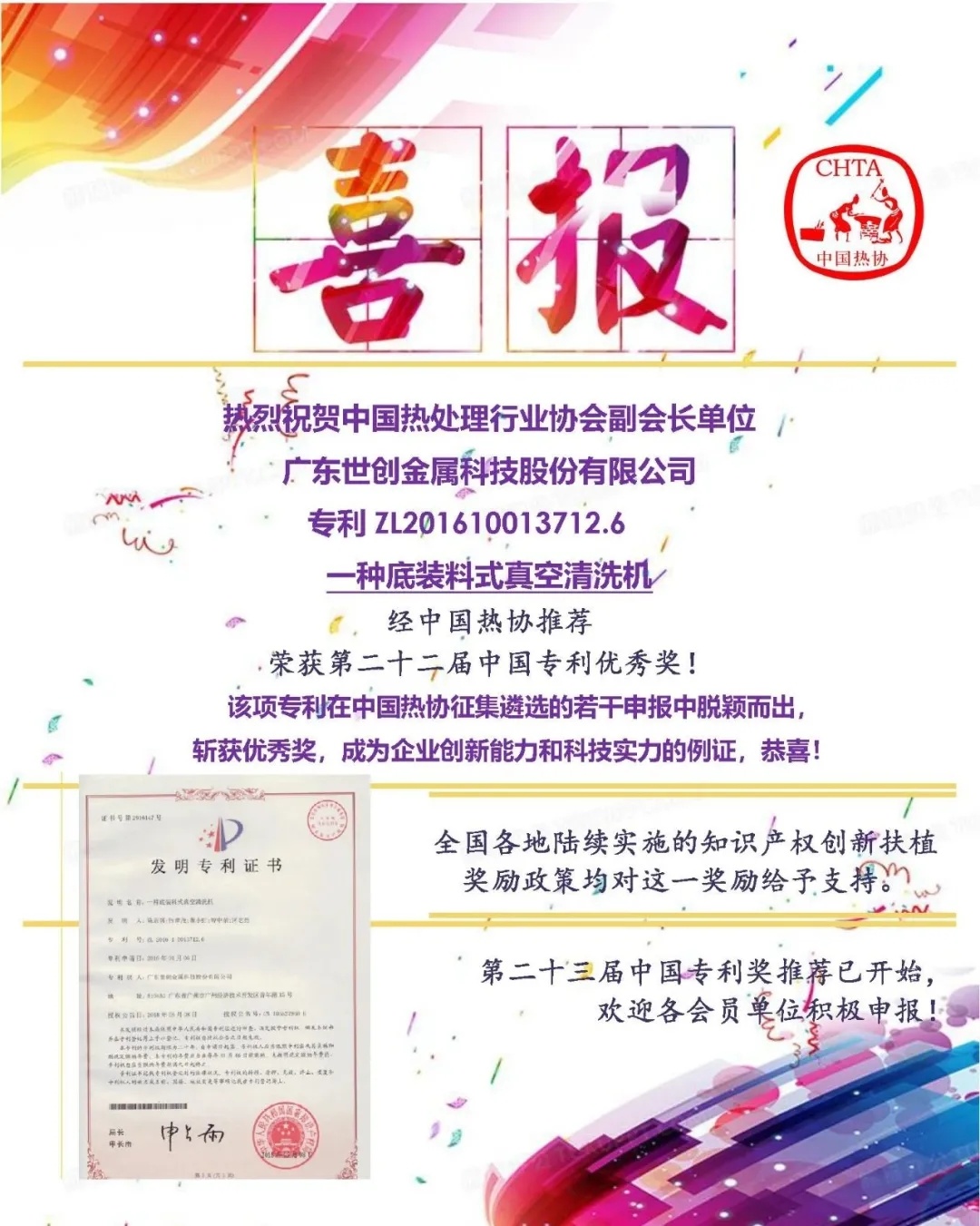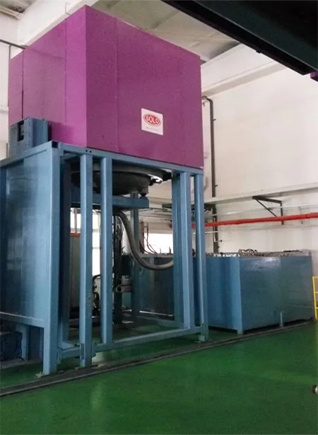 Service hotline|+86-0757-23322638
Website|http://en.strong-ht.com/
Address|No.32 Shizhou Industrial Zone, Chencun Town, Shunde District, Foshan City, Guangdong Province